So many of you have been asking me to share my daily skin care regimen, so I thought I would share with you what I am currently using, and some of my favorites that I have used in the past. I want to share past products with you because I really feel like products, especially beauty, are not a "one size fits all" kind of deal. Not only the product themselves, but budget wise as well!  Some of us can be straight up baller,s, and others ballers on a budget 😛
I have REALLY,  R E A L L Y,  bad skin since having babies. Like pre-baby I had zero breakouts, e v e r.  Now, if I'm not using my daily products, I seriously have a tsunami going on all over my face. Thanks hormones.  Thankfully, with the help of a dermatologist and a fellow mama I follow, I have 3 products that save my skin and best of all, clear it up without breaking the bank.
 1. Cetaphil (For Acne Prone Skin) – This baby is under $10, and comes highly recommended for anyone with stubborn acne per my dermatologist… oh and every dermatologist in case you were wondering 🙂 It's light, foamy, and smells great. I wash my face with it in the morning and before I go to sleep at night!
     2. Jojoba Oil (Organic)–  I came across this product from a fellow mama I follow.  For under $15, It's the perfect moisturizer for problematic skin.It's unscented, so she recommended adding doTERRA Lavendar to it! It smells amazing and the added skin  benefits are a plus as well! Lavender carries anti-inflammatory properties, acts as an antiseptic for treating acne, and even helps with sleep ( I use it before bed!) Also, rumor has it that it promotes healthy hair growth… sooo rub some into your scalp! I know I'm not the only one with those annoying little baby hairs. Thanks Amy!
3. Clean & Clear Persa gel-10 ( Max Strength) – I use this when I wake up and see a spot that I need gone ASAP. Usually "that time of the month" ( insert eye roll emoji). This lifesaver is 5 bucks and reduces redness and size in a few hours. It doesn't clump or crust, so wearing makeup over it once it dries is fine!
Prior to coming across these gems, I also loved a few others:
The good ol' original. I know they make 66846489 kinds now. Grapefruit, cucumber, micro-beads, morning-burst, you name it they have it. I think the original works well, is gentle on your skin, and is really affordable as well.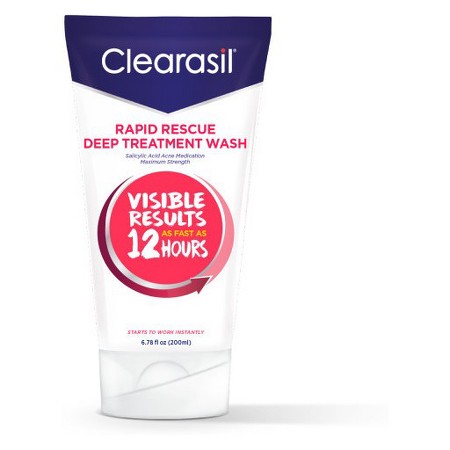 Clearasil Rapid Action is a great wash. I couldn't use it every day ( it's reallllly intense!) but defnitely worked when my face was in need of a good clearing up. I would say if you have sensitive skin to maybe opt for other products before trying this one!
I saved this for last because it is pricey, BUT you honestly get what you pay for! It DEFINITELY works!  I used Unblemish,which comes with intensive acne treatment, a wash, toner, and oil control lotion!  They also have 3 other lines: Reverse, Redefine, and Soothe. Each one fits your specific needs. Best of all, if you aren't satisfied in 60 days, they will give you a refund. It's a win win. If you want to learn more click here. 
I hope this post helped and you are able to find a skin care line that works for your face and budget!
xo